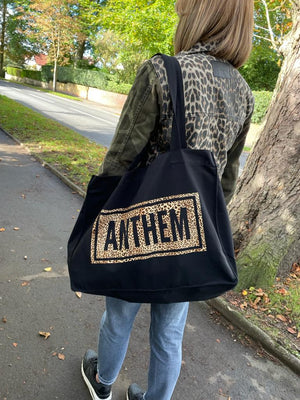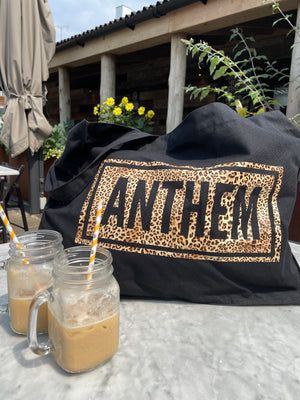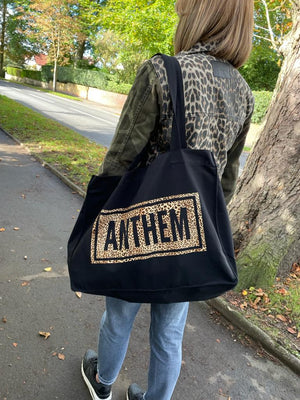 The Black Throw It All In Bag
Our bestselling 'throw it all in' bag but this time in black. It's not only a very cool looking bag, they are super useful too.  Use it for your shopping, a changing bag, a picnic, hand luggage, remote working, to carry ALL the snacks on your day trip!
Our popular Anthem logo boxed in gorgeous leopard print.
Made from 80% recycled cotton and 20% recycled polyester, it can be washed inside out with similar colours at 30 degrees and ironed on the reverse too.
Product dimensions - width 49cms, length 37cms, strap length 70cms.
We are committed to doing our bit towards sustainability - 25 trees are protected when you buy this product. Instant climate action through OneTribe.